PAUL & JUDY LATHROP'S 1970 SS 396
NEWARK, DELAWARE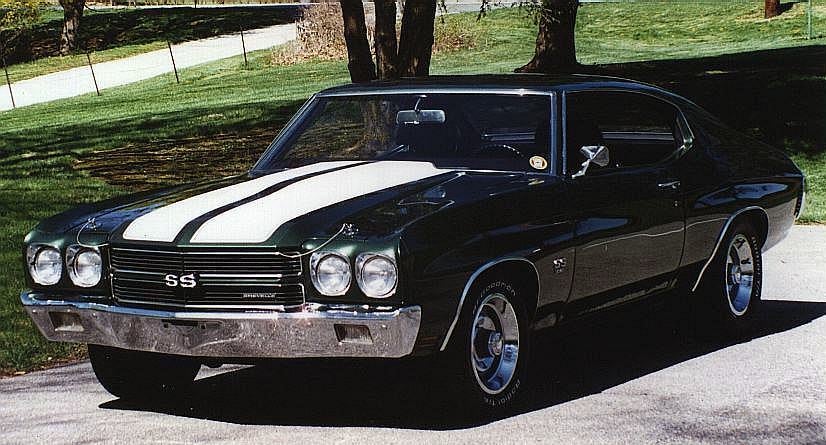 Paul and Judy Lathrop purchased this Forest Green 1970 SS 396 as an unfinished project in the winter of 1996. It had been in storage for 7 years. After digging into the Chevelle's history, they discovered this SS was built during the second week of February 1970 at the GM plant in Baltimore, MD. Delivery was taken at Van's Chevrolet in New Castle, Delaware and spent most of its life in the Camden, New Jersey area.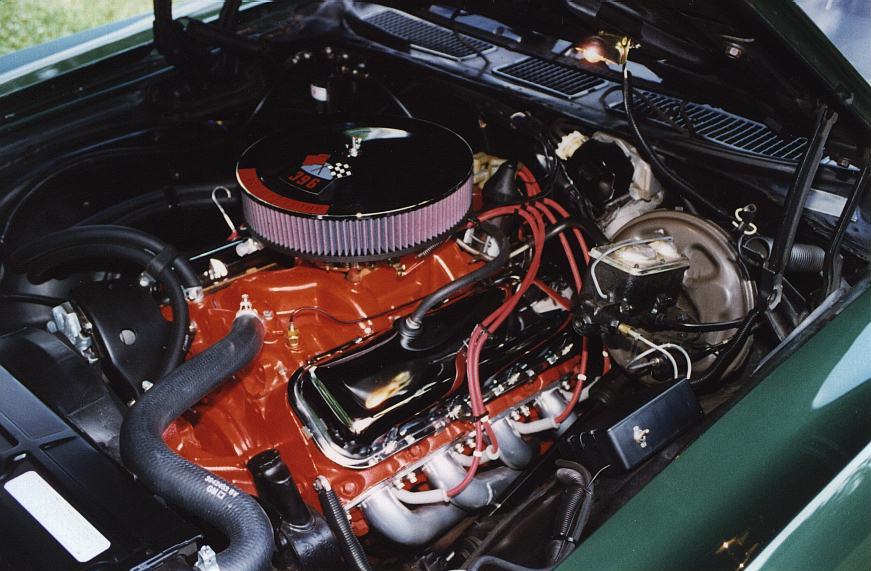 Their "undercover" SS presently is powered by a '69 427/425 HP Corvette engine that is bored + .030 and has 11:5 to 1 compression. It also features rectangular port heads, solid Crane cam with roller rockers, 850 Holley double pumper, 2" Jet Hot headers, and 3" Torque Tech exhaust piped out the back.
The big block is backed by a Borg Warner Super T-10 4 speed that transfers power to the 4:10 12-bolt posi with Richmond gears. So far, the best E.T. is 12.9 @ 109 MPH!
Inside the white-striped SS, you'll find a perfect black strato-bucket seat interior featuring the required SS upgrades.
Other options include an AM-FM stereo, rear window defogger, side terminal battery, front disc brakes, and the SS handling group.
Paul & Judy have done very well when entering car shows. In 1997, they won the '70-'72 Daily Driver Class at the 10th Annual Mid-Atlantic Chevelle Show. This year, they received a "Top 3" award in the '70 Mild Modified Class at the ACES Chevell-A-Bration '98. Then, weeks later, they won the hotly contested '70-'72 Mild Modified Class at the 11th Annual Mid-Atlantic Chevelle Show.
This Chevelle SS has been restified using the best of the 1970's and current technology. We can't wait to see what the Lathrop's have in store for the future!

Paul and Judy Lathrop (#273)

Click Here to view Previous Features of the Month